What's new in ClawMachineMaster
Leveling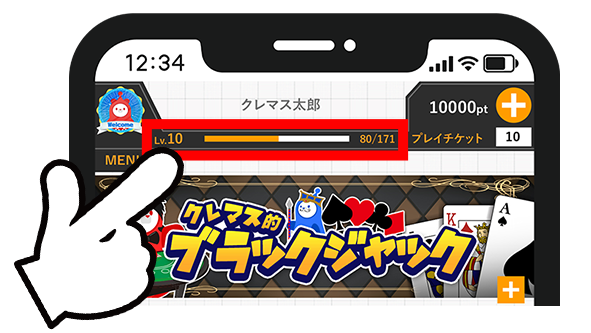 The new leveling system lets you collect experience and level up the more you play!
You can receive free play tickets at certain levels!
The more you play, the more you'll level up and receive lots of free play tickets♪
You can see your level at the top of the screen or on your profile page!
Keep leveling up to become a Claw Machine Master!?
Stamp Collection
The new stamp collection system lets you receive to free play tickets!
Complete all the missions displayed in the mission list to receive a free play ticket♪
Each time you clear the missions, they become more challenging. Can you conquer the stamp collection?
Titles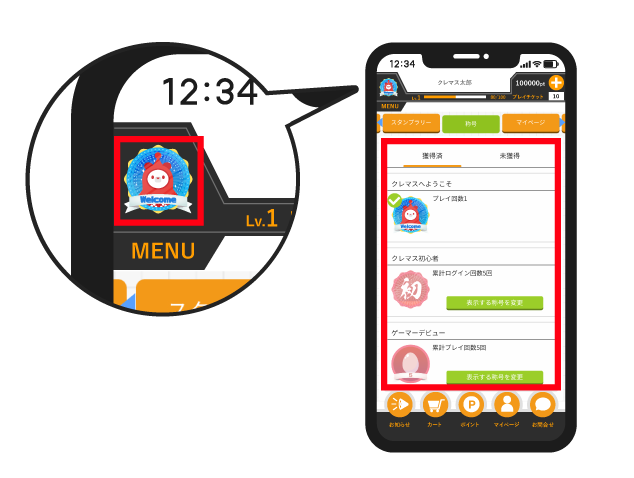 The new title system lets you obtain a title by meeting certain conditions!
There are more than 100 titles with various conditions!
Check your titles on your profile page under the "Titles" menu♪
There are even unique titles which can only be obtained during special events...
On your profile page, you can select which title you want to display to gain bragging rights!
How many titles can you get?
Favorites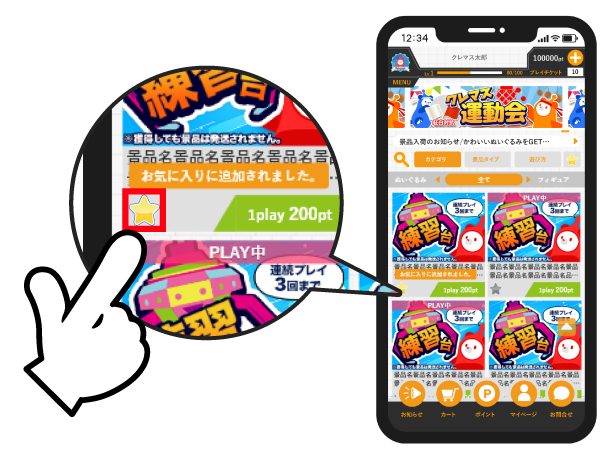 There is a new favorites function on the prize list page!
If there's a prize that you want, you can save it as a favorite to make it easy and convenient to search for♪
Tap the star symbol on the bottom left of the prize image to save it as a favorite!
You can save various interesting prizes as favorites to make your playing more fun!
*Please note that some prizes will not be displayed in your list of favorites due to being sold out or for other reasons.
Messages of Encouragement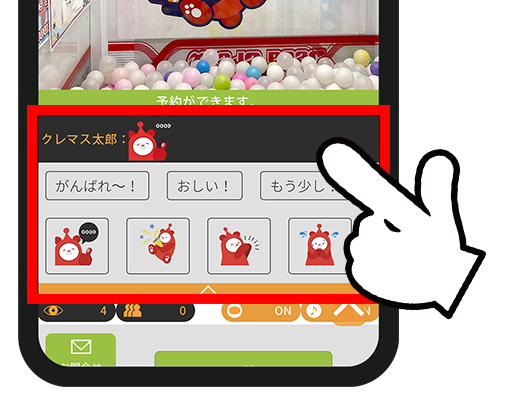 The new encouragement function lets you support other players!
On the playing screen, you can send messages and stamps saying "Just a little further" or "Congratulations" to encourage other players!
You can express your support for others on Claw Machine Master!
When you want to focus on playing, you can hide messages of encouragement♪
How to Use▼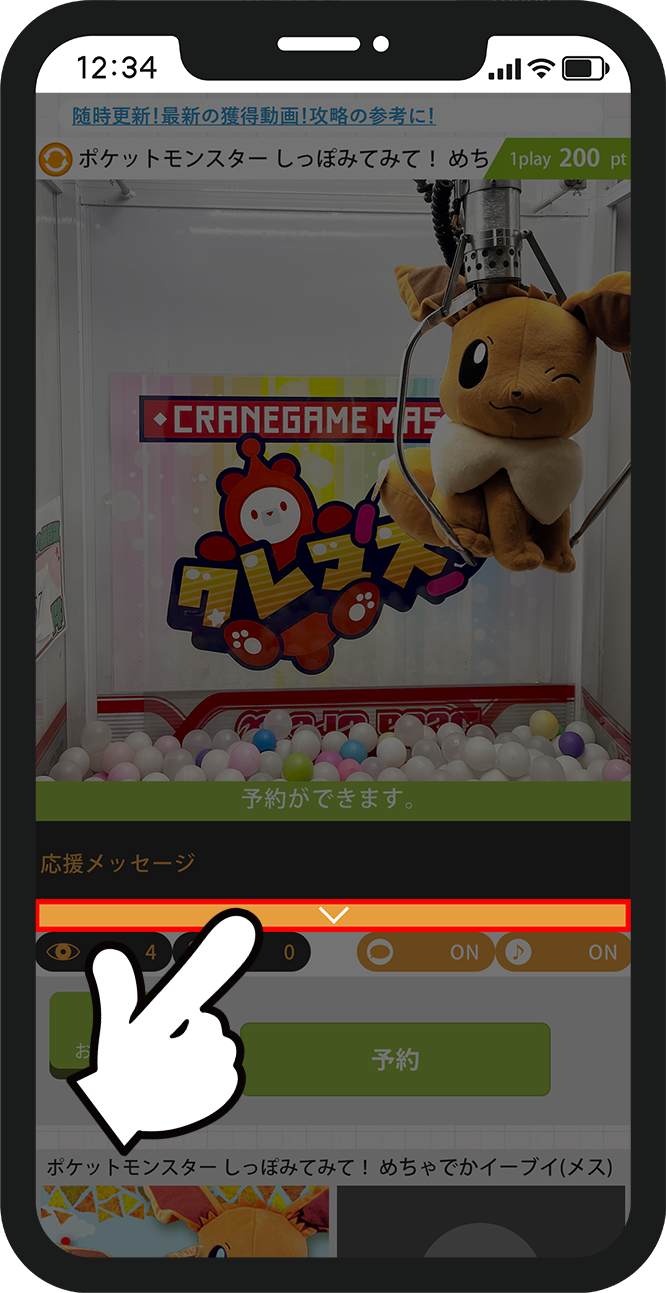 STEP 1
Tap here on the playing screen to view a list of messages and images you can send.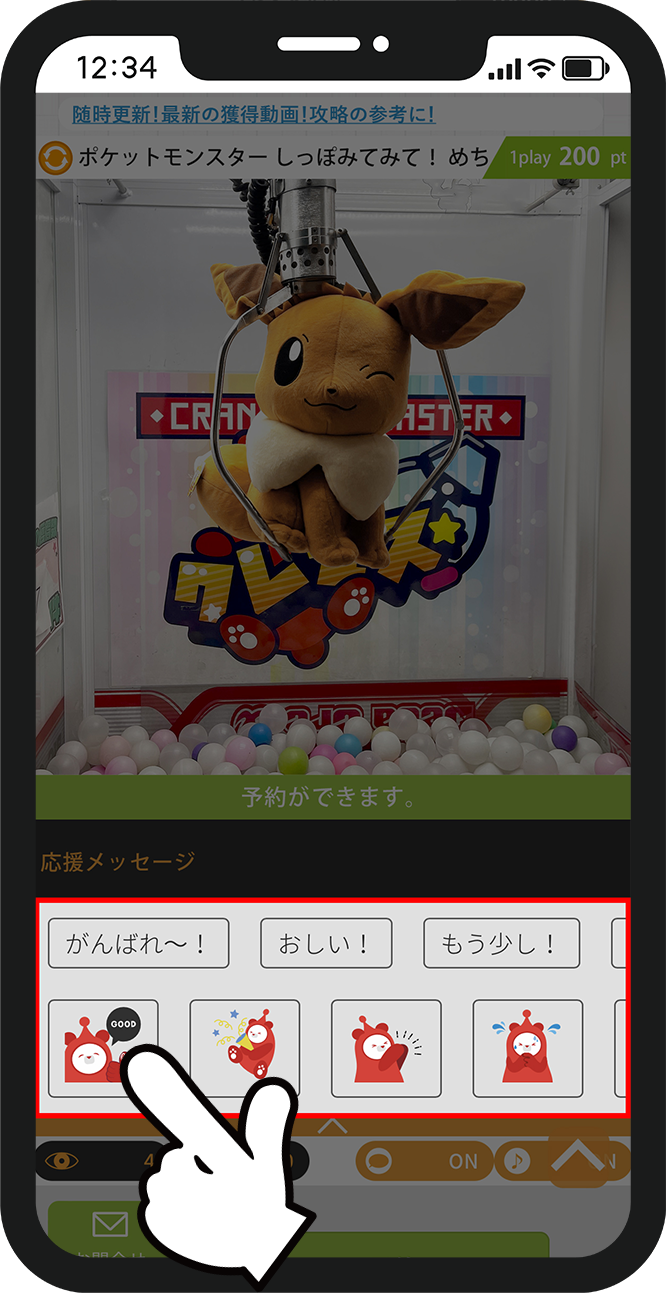 STEP 2
Tap on a message or stamp to send it immediately.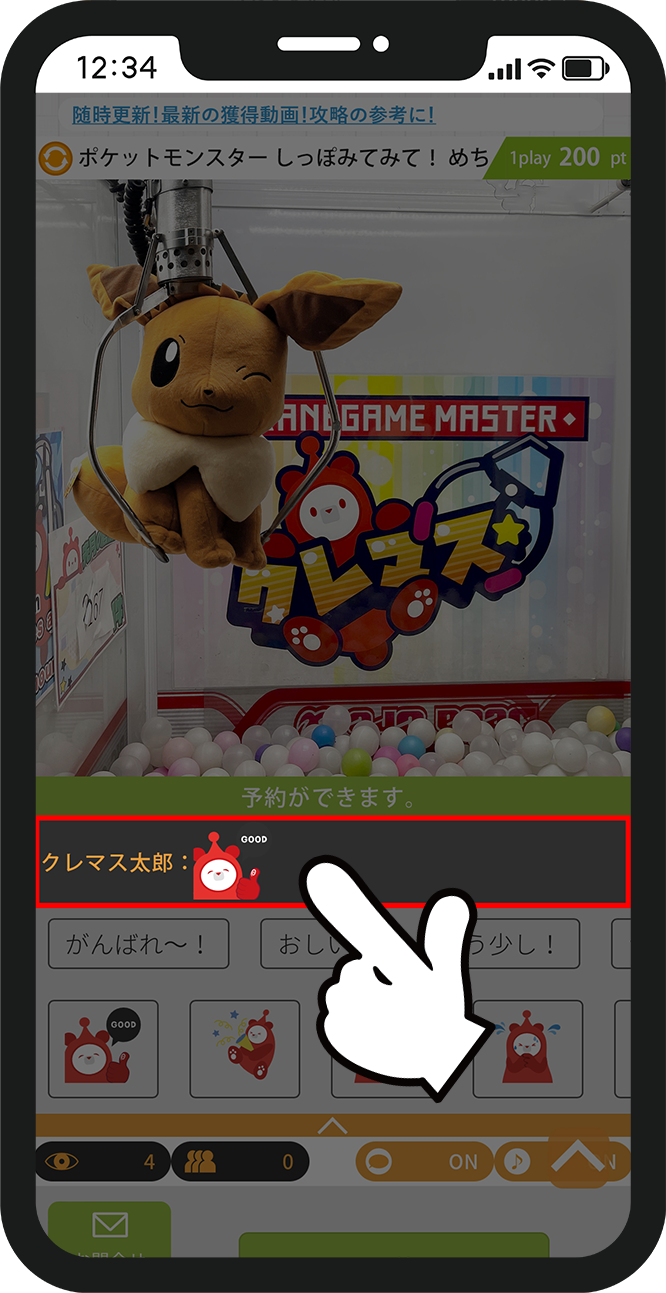 STEP 3
The messages and stamps you send will be displayed on the playing screen.
*Stamps are limited to 1 per play.